Higher profits
Maximize productions to increase profits
Continuos monitoring
Continuos data report to have everything under control
Accessible on mobile
Control everything with your smartphone
Protect the environment
With us you'll use less pesticides and water, saving the environment
Less wastes
Harvest at the right time, choose the best storage, with less wastes
About us
FAMOSA is an Italian company born in 2014 working on technology-based support to Agriculture, offering solutions for crop monitoring and management by technology owing to Smart & Precision Agriculture based on Internet of Things.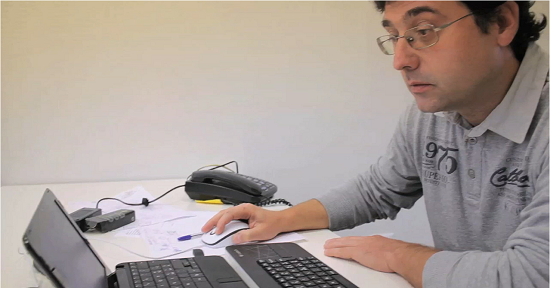 Massimo Noferini
Massimo is one of the inventors of the DA index for non-destructive harvest measuring of fruit.
Thanks to his technical competence he manages the Fa.Mo.S.A. physiological and environmental system, adapting the system on customer's needs.
esiFarm Project
The esiFarm project of Fa.Mo.S.A. makes easier agriculture by putting numbers in the service of the quality of fruit and vegetables.
The esiFarm portal, in addition to allowing an overall control of its products in the field and in the warehouse, allows to monitor new parameters specific to the control of levels of maturation, growth, humidity, irrigation and temperature.
With esiFarm you can instantly monitor environmental, physiological and productive parameters to benefit from the opportunities of precision, finding ad hoc solutions in the most critical moments and structuring with more confidence long-term plans.
A new technology, customized, which aggregates data, allows a continuous monitoring and analysis with a preventative alert system for parameters that need urgent correction.
View our Case History.
A new technology, sustainable, protecting fruit and vegetable and production processes with innovative and non-destructive techniques.